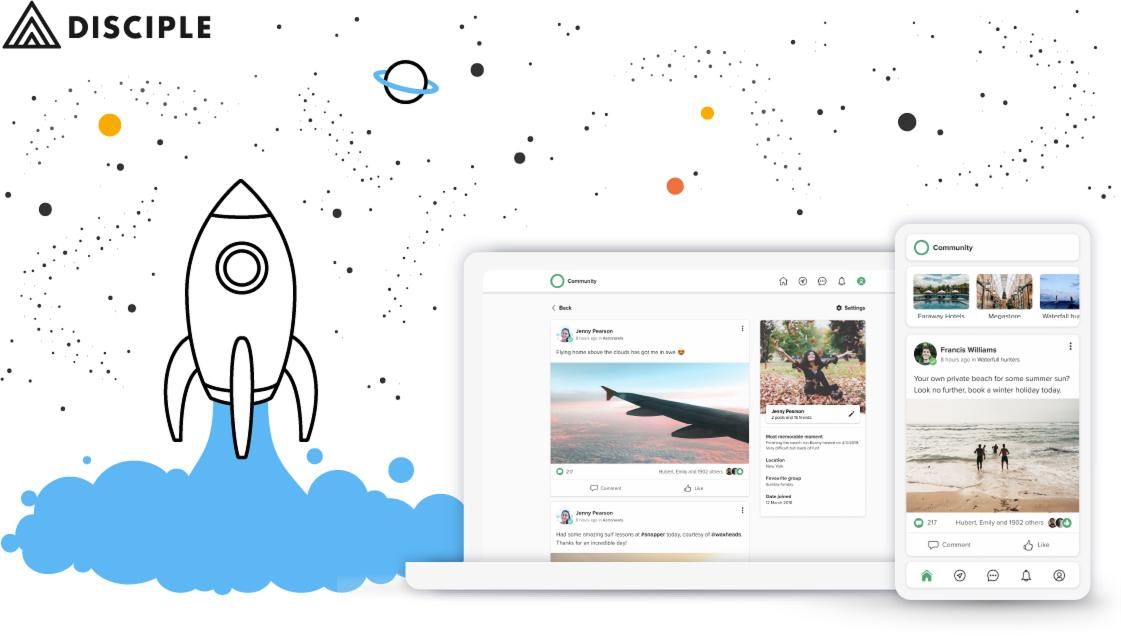 Supercharge customer experience and relationships with your own community app! Do you feel like you`re doing enough to engage your current customers? Disciple provides a powerful way to propel customer engagement and boost loyalty. It enables you to create a sense of belonging between your brand and customers. Bring your brand, content, and customers together in your own-branded community on Web, iOS and Android, all run and managed by you.
What are the benefits?
Cultivate a customer-centred culture that encourages a focus on what customers care about
Incorporate voice-of-customer feedback into decision-making across departments and teams
Benefit from customer-generated content marketing and word-of-mouth programs that are authentic and effective
Improve customer loyalty, brand perception and lifetime customer value

A community platform helps every team:

Customer Support - reduce support costs (including tools and hires)
Customer Success - reduce churn and create brand ambassadors
Product - drive retention, boost lifetime customer value, receive invaluable qualitative feedback
Marketing - build an organic user channel and cut acquisition costs

From small startups to large enterprise businesses - all are already tapping into the connection between community, customer experience and success, by putting the customer at the heart of the business. Make customers fall in love with your business.